Corporate Values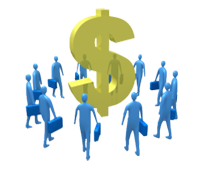 Strategic business planning to create a work atmosphere that is conducive for the growth of our clients is our core competency. The three pillars on which the strong foundation of IPAT Tech solution is built are-Customer Orientation, Impregnable Integrity and Performance Driven Culture.
Customer Oriented
At IPAT Tech solution we strive to build long, fruitful and reliable relationships with our clients by maintaining high ethical standards of superior work quality, confidentiality and integrity. To enhance the personal and professional advancement of our clients is the motive of IPAT Techsolution.
Performance Driven Culture
Highly professional, transparent, unbiased and lively work environment are the parameters which define the success and rise of IPAT Techsolution. Top level individual performances have given a positive impact on the advancement of IPAT Techsolution. IPAT Tech solution gives ample opportunities to all its staff members to prosper and grow.
Impregnable Integrity
We are committed to provide authentic and genuine services to our clients. By being consistent and authentic, we ensure our clients that we will give our utmost to give quality and timely services. IPAT Tech solution operates in compliance with all rules and regulations and abide by the ethical policies which ultimately help to add value to our customers' businesses.

Start Now
Ask for a FREE quote for your business model and start now!!!
Click here
Google
Top 10 Ranking
Guaranteed !!!