Flash Animation Designing

Our creative expertise fused with technical knowledge enables
us to build highly exceptional and impressive flash animations.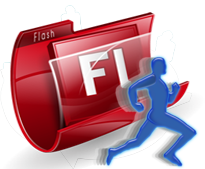 IPAT Techsolution's Flash designers are skilled to produce high-end interactive Flash and multimedia solutions with highly original interfaces. Our services include animation, sound, easy navigation and quality content.
Flash Animation Services:
IPAT Techsolution provides next generation Flash animation solution offerings including 2D and 3D character animation, multimedia content for your presentation, flash intros for your corporate websites, flash banners and much more. We deliver captivating animations and designs using flash technology. s.
Flash Website Designing Services:
Best in Class websites today are being led by Macromedia Flash design. Flash based Web pages are dynamic, highly graphic and full of multimedia content. Such websites serve to provide users an experience that goes beyond providing simple information. Our flash designers leverage latest web development programs and design strategies to develop websites that delight visitors and leave them with an indelible memory. This exceptional experience enhances your effectiveness beyond information transmission.
Multimedia Designing & Development:
Our multimedia development process is structured with the following areas of development; using these we have tailored our flash development process that enables us to achieve best in class quality.
Flash Websites & Templates
Graphic design and art direction
Virtual Solutions: Presentations, Walkthroughs, Tours
Flash and Director Interactive movies for the Web
Custom Animation
Flash Game Development
Multimedia Solutions
Flash Movie & Intro
Animated Marketing Banners
3D Animation Development
Business Card CDs:
Flash can complement your digital business cards with animated content, empowering you with a tool to delight potential customers with a multimedia experience that improves sale possibilities.
CD Presentations:
Flash animation and sound adds life to CD presentation making them scintillating and engaging compared to traditional presentation approaches.
We have developed a wide range of revolutionizing applications using FlashMX, Flash Communication Server to unlock humongous potential of Flash.
We have created a wide range of cutting-edge applications using FlashMX, Flash Communication Server to harness the tremendous capabilities of Flash.
Our Flash Animation Services include:
Flash templates
Flash Website and intros
Banners
Flash Logo
Games and movies
CD presentations
2d and 3d animations
Multimedia solutions
Banner Advertising

Start Now
Ask for a FREE quote for your business model and start now!!!
Click here
Google
Top 10 Ranking
Guaranteed !!!