Quality Assurance

An entirely innovative unique software quality assurance team which strive to guarantee the reliability of the software product that IPAT Techsolution produce.

IPAT Techsolution's Quality Services :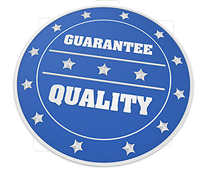 Quality Assurance Testing Policy of IPAT Techsolution is specifically defined at NGBM. Effective and efficient Project Management, Time Schedule Management and Software Engineering are some of the specific areas on which we focus in the software development life cycle process. IPAT's wide-ranging approach ensures in-depth and useful QA testing of the software products and applications. As every project requires having thorough specific domain knowledge, our project managers by working closely with each client ascertain and transfer this information to our testing teams. IPAT Techsolution's QA engineers are proficient enough and can excel in their areas of interest by becoming product experts for each application with which they work. We are committed to adopt quality assurance methods to follow our clients' business rules and processes that set IPAT Tec solution's testing processes apart from those of our counterparts. NGBM follows T4 Quality Test Model: Test Early, Test Iteratively, Test Automatically and Test with Process

Start Now
Ask for a FREE quote for your business model and start now!!!
Click here
Google
Top 10 Ranking
Guaranteed !!!